Information
Here you will find important tips
The uniqueness of our stickers is that they are completely die cut from a white or black vinyl. And then we make the final touch by hand. The decals are of very high quality and, mounted right, will last for many years.
We want to offer custom sticker decals that give a sense of design and quality. Stickers to be proud of!
How to remove our sticker decals
Instructions
Our sticker decals are easy to apply to any flat surface. The stickers are attached to a thicker paper with a transparent mounting film when shipped.
8° - 30°C
The surface being applied should have a temperature between 8° - 30°C

In your hand you have a unique custom made designed sticker decal from www.originalpeople.net.
The decal is made of a high quality vinyl. Decorate your car, boat, tablet, caravan, mailbox, door, laptop, mobile or any other flat surface.
Each decal is handmade.
Best regards,
The OP family
IMPORTANT

Clean the surfase thoroughly! Use e.g. detergent or glass cleaner.

The surface being applied should have a temperature between 8° - 30°C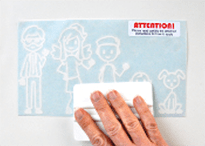 INSTRUCTIONS
1 Clean the surface. Use a credit card or nail to rub the lines/details, ensuring that all the small parts are stuck to the transparent mounting paper/film.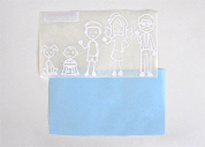 2 Separate the thicker paper from the film, starting in one corner. Be sure to bend the thicker paper in a backwards motion while holding the thin film steady. If a detail stays on the thicker paper, reapply the film to the thick paper and rub again with the card.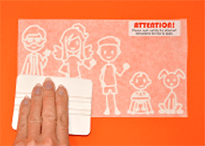 3 Remove the thicker paper and apply the film with the sticker against the surface you have chosen. When the sticker has been applied, massage over the figures to ensure they are stuck and all air bubbles are removed.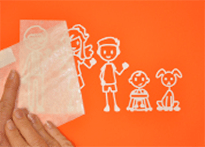 4 Remove the mounting film in a sharp angle, start in one of the corners working your way across. If a part of the sticker follows the film, reapply the film and rub over the detail again.
Placement: On all flat surfaces.
For vehicles, it's not recommended for windows that rolls up/down or too close to wipers.
DO NOT SCRAPE OVER THE STICKER WITH A SNOW SCRAPER or other sharp item.
If you wish to remove a sticker, use nails or gently scrape with a razor blade. In order to remove any residual glue, please use regular solvents or similar cleaning agents immediately after removing the sticker. Do not allow the glue to air dry.